On site is the basis of your SEO success. You can go a long way without links, but without proper onsite your site is doomed to languish at the bottom of page two. The following are three common problems we see everyday with on site SEO.
1. Keyword Targeting
The number one problem with on site SEO is the lack of effective keyword targeting. This can be broken down into 5 parts.
Not conducting proper keyword research is like throwing the proverbial at the wall and hoping it sticks. Keyword research is simple and doesn't take to long but is the foundation of your SEO strategy. You can get started by going to the Google Keyword Tool.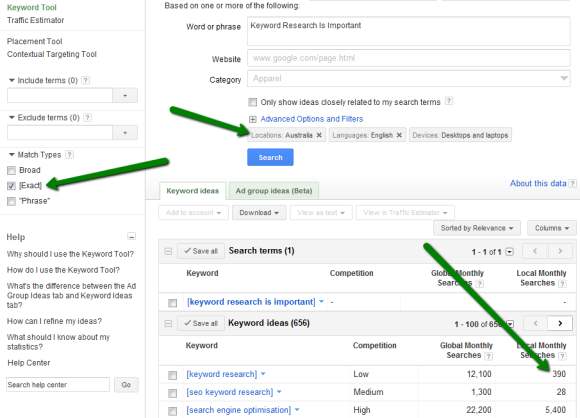 Don't forget to change the match type to 'exact match' from 'broad match'. This will help you get a more realistic idea of search volume. You can see the local monthly search volume in the second column. You'll also need to make sure you've set your location in the filters.
Often we see page titles which don't effectively use the keywords being targeted. Whilst there is no single right way to write page titles, the main aim should be to make it stand out in the results as much as possible. As users are searching for the key terms you are targeting it makes sense to include those first in the page title, followed by branding and a call to action if appropriate. This improves both ranking and click through rates.
Headings or htags (<h1><h2><h3>) break up the page content and can help indicate meaning to search engines. Whilst there is some debate over whether they are necessary, we still recommend them. Recent experiments have shown that using proper htags still holds some value and can provide a boost to your results.
ALT text may not be the biggest influencer of ranking but it does have an impact. You should try and include keywords in the ALT text of images where appropriate. This can also improve ranking in image search, which is another source of traffic.
Including the Keyword in the URL can improve ranking and user experience, making it easier to remember, come back to or link to.
2. Duplicate Content
Duplicate content can lead to penalties, reduces the value of your site and can weaken the impact of link building. The common areas where duplicate content can be found are:
/index.php or /home.php or /homepage etc…
Not the worst kind of duplicate content as Google can typically work out what is happening here. The real damage may come from the reduced value of links to your homepage. If instead of linking to the root domain they link to one of the duplicate pages you will potentially lose some link value in the process. There are a couple of ways of dealing with this. You can:
Add a canonical link pointing to the preferred homepage
Use a 301 to redirect the other pages to the main page
Duplicate content on non search engine friendly (SEF) URLs
This is common in content management systems (CMS) like Joomla, where two URL are sometimes created for the same content. Eg:
example.com/content/id=7/articles/post2/7-duplicate-urls
vs
example.com/duplicate-urls
Problems associated with this can be solved by adding a canonical link from the non-SEF URL to the preferred version. This will prevent Google from indexing the incorrect version and pass link value to the preferred URL.
 Content copied from other sites
Copying content from other site and using it verbatim on your own is a dangerous strategy which can lead to penalties in search engines and has little or no value to your marketing strategy. You can check pages on your site using tools like Copyscape which compare content with other pages on the web and highlight the copied text.
The easiest way to avoid this kind of problem is to rewrite content before posting it on your own site, adding as much value as possible. You might like to include more images, easier to read content, or more detailed information.
3. Usability / Conversion Rate Optimization
A website should have a clear purpose. Whilst you might have some idea of what you're looking to achieve, have you effectively communicated this to your users?
When a user visits your site it should be clear what to do next. Include calls to action which are highlighted using different colours or images which bring attention to them. Doing this helps users find content more easily and promotes actions such as purchasing or downloading.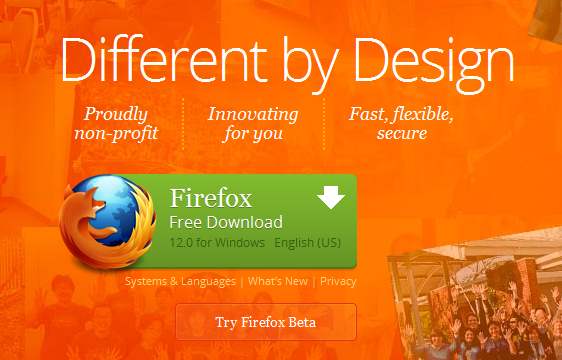 Slow load times can be a signification factor in users abandoning your site. Whilst you may have super fast internet, not everybody does. A slow loading page will annoy your visitors and cost you rankings in search engines, which now take page load times into account. Use a tool like GTMetrix to find out your site speed performance grade and get suggestions for making improvements.
This is a fairly quick overview of some of the common problems we experience with websites.